Welcome to our weekend Apple Breakfast column, which includes all of the Apple news you missed this week in a handy bite-sized roundup. We call it Apple Breakfast because we think it goes great with a morning cup of coffee or tea, but it's cool if you want to give it a read during lunch or dinner hours too.
Welcome to the non-event
Apple is the king of press events, and once held three in consecutive months to launch a raft of products including the Apple Watch Series 6, the iPhone 12, and the first generation of Apple silicon Macs. There was plenty of excitement to go around, and the tech reporters who had to cover the events didn't even complain about it… all that much. But those were big launches, well worth extensive stage time, and this week we saw Apple's approach when it isn't quite so sure of itself.
On Tuesday (at an uncomfortably early hour for U.S.-based journalists, who I'll repeat are absolutely the last to complain about their sorrows), the company unveiled the latest version of the Mac mini, equipped with the M2 and brand-new M2 Pro processors, and updated 14- and 16-inch MacBook Pro models with the M2 Pro and super-fast M2 Max. Early on Wednesday, it announced the confounding return of the full-size HomePod. But none of these things was deemed worthy of an actual event, instead plopping into inboxes in the self-deprecating form of a press release.
Now, I'm the first to admit that these weren't blockbusting reveals. None of the new Macs got a physical redesign, and the gains offered by the M2 chips over the M1 are understandably more iterative than revolutionary. It isn't immediately obvious, meanwhile, how the 2nd-gen HomePod addresses the limitations that led to its predecessor being discontinued, and it even looks the same. (This doesn't stop me from wanting to try it out, mind you. For all its faults, I'm a sucker for the HomePod.) But it's peculiar all the same that Apple chose not to make this an appointment to view.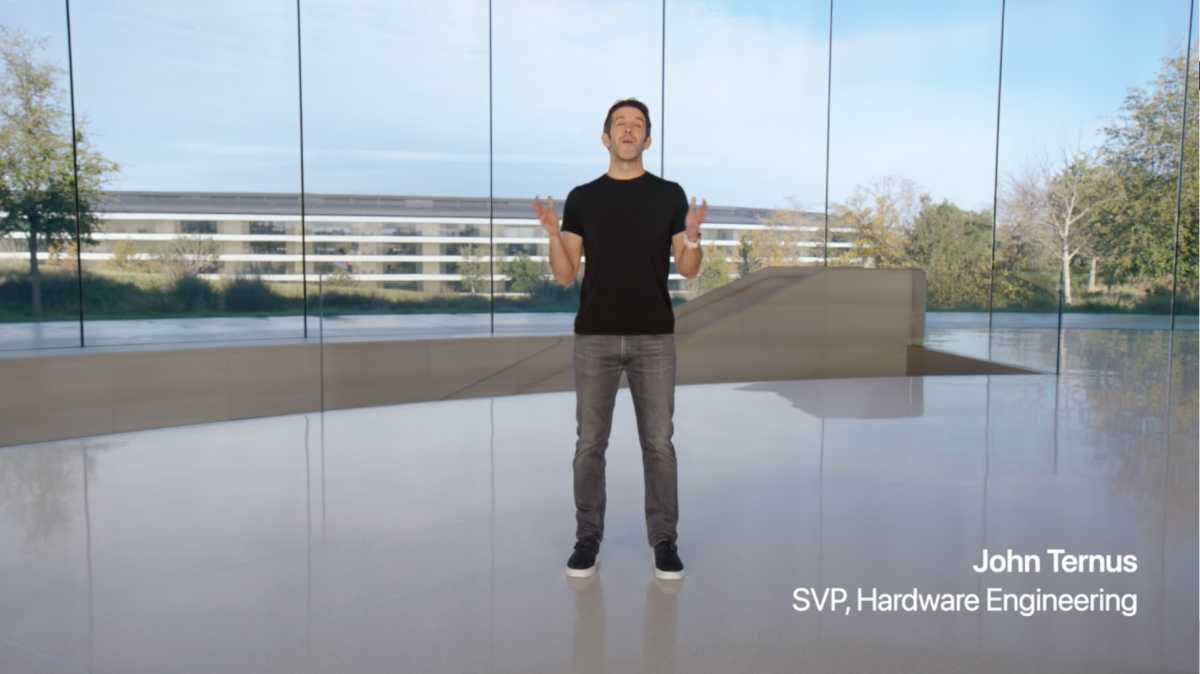 Apple
One suspects that there was disagreement about this very question at Cupertino because the company appears to have compromised by essentially making a virtual event and then hiding it on the website instead of sending out invites. This is no ordinary product demo video: it's nearly 20 minutes of announcements, and features all the hallmarks of an Apple virtual event, from the drone zoom into Apple Park to the handy flashcards summarising the specs and key features. (Go to Apple.com and click "Watch the announcement" to see what I mean.) Apple put in almost all the work of organizing an event but then decided to scrap it. I've written before about the pros and cons of dull events, so I won't rehearse all the arguments again. But this is curious behavior, to say the least.
Perhaps the answer lies in the future. It's likely that Apple is acting coy because it wants to keep its powder dry ahead of the main event in March or April when we'll get our first glimpse of the AR headset. Acting as the vanguard of an entire ecosystem of new products, the rumored Reality Pro could signal a change of focus for Apple that will last for years to come, and it's understandable that the company would want all eyes on that, rather than getting distracted by minor hardware updates.
But come on, lads. January is boring as heck, and we really wouldn't have begrudged you a bit of razzle-dazzle.
Foundry
Trending: Top stories of the week
The thrill of Apple silicon is already gone, laments David Price.
The 2nd-gen HomePod is a truly strange product.
Michael Simon asks the $50,000 question: When will Apple complete its Mac chip transition?
The "touch" part of a touchscreen Mac is a touchy task, the Macalope discovers.
The HomePod mini's secret temperature sensor isn't so secret anymore.
The rumor mill
Apple is reportedly no longer developing AR glasses due to 'technical challenges'.
As part of a major smart-home push, Apple is developing a magnetic iPad-like display, smart displays, and a faster Apple TV.
Podcast of the week
In the recent history of Apple, January is often a quiet month for product releases. But not this year! We've got new MacBook Pros, new Mac minis, and new M2 chips, and we're talking about them all on this episode of the Macworld Podcast!
You can catch every episode of the Macworld Podcast on Spotify, Soundcloud, the Podcasts app, or our own site.
Software updates, bugs & problems
Apple has acknowledged a crash detection bug causing skiing falls to be reported as car accidents.
The next iOS 16 update will include two big iPhone fixes.
Your HomePod is getting a major update next week.
And with that, we're done for this week. If you'd like to get regular roundups, sign up for our newsletters. You can also follow us on Twitter or on Facebook for discussion of breaking Apple news stories. See you next Saturday, enjoy the rest of your weekend, and stay Appley.